About Us
We are based in Cork, with a diverse client base spread throughout Ireland. Clients have access to a broad range of financial advice services, investment opportunities and financial solutions.
At Financial Innovations the majority of our clients are repeat customers or referrals from existing satisfied customers. Also many of our clients are direct referrals from their own professional advisors such as Accountants, Engineers, Solicitors and Tax Advisors.
Our aim is to build and maintain a long-term relationship with all our clients. We offer each client a personalized advisory service driven by the client's own individual needs. We are never too busy to talk to you, and if this means meeting or talking with you outside of your busy working day, then it is no problem.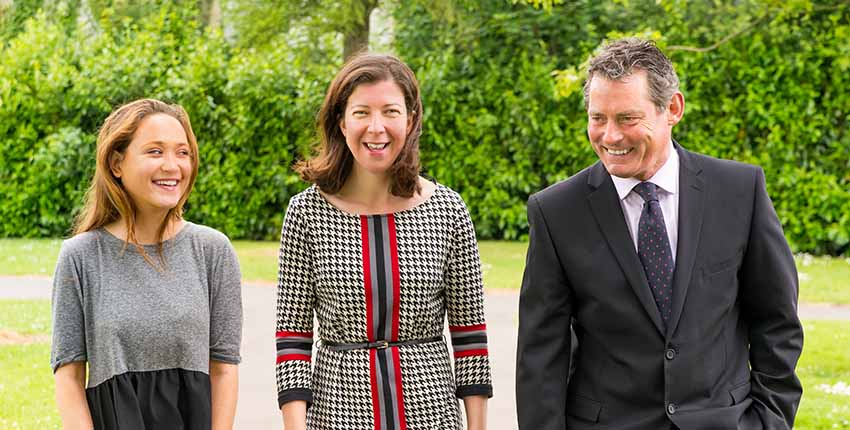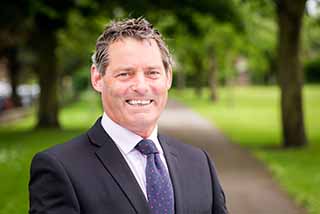 John Barrett
Director
John has worked in the financial services sector for over 30 years, is a Qualified Financial Advisor and also holds a diploma in Corporate Insolvency.  John's vast experience, his qualifications, but in particular his strong customer service ethos makes him ideally suited to give impartial and expert advice. His customer base has developed over the years from word of mouth referrals from existing satisfied clients and from their professional advisors, such as their accountants, tax advisors and solicitors.
He has seen the ups and downs together with the booms and busts of the financial services sector.  The impact on clients who have borrowed and invested inappropriately, perhaps lost loved ones and become ill themselves and the tragic consequences that not having proper financial advice can have on their lives.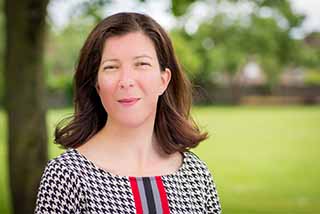 Marie O'Flynn
Company Secretary
Marie moved to Cork in 2005 to take up a role in Financial Innovations & has been with the company since. Marie previously worked in the legal field but after having joined Financial Innovations & developing a real interest in the financial services industry, became a  Qualified Financial Advisor in 2007 & also obtained a Professional Certificate in Personal General Insurance. Her main areas of expertise are in Mortgages & Protection (life cover, serious illness, income protection, private health insurance). She also oversees compliance with Central Bank of Ireland regulatory requirements.
Marie prides herself on establishing & maintaining an excellent relationship with our customers, both longstanding & new. As a working mother of 2 young children, Marie understands the demands on young families in terms of time &  financial resources & has a particular understanding that time is precious & so takes it upon herself to take the hassle out of securing the best mortgage approval for our clients with minimum intrusion in to ones "family time".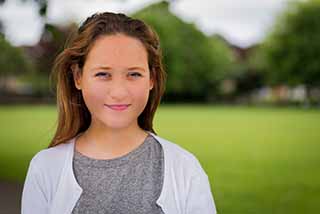 Brid Scollan
Financial Advisor
Brid joined the team in March 2016, coming from  a marketing background within the aviation sector and also spent some time working in her family business. Brid began studying towards her Qualified Financial Advisor Qualification in January 2017 and was awarded her Professional Diploma in Financial Services in January 2018.
Since working with Financial Innovations Brid developed a keen interest in Wealth Management and Retirement Planning. She is currently completing the Professional Diploma in Retirement Planning Advice after receiving the Professional Certificate in DC Pension Scheme Trusteeship in September 2018.
Brid has built up excellent client relations with many clients now referring colleagues, friends and family directly to Brid.
In addition, having considerable experience in web maintenance and design, Brid is our in-house IT expert who will ensure the accuracy of online financial product proposals in addition to the ongoing maintenance and accuracy of the content of our website
Terms Of Business
Before we engage with new customers we will provide them with our Terms of Business. This document lays out who we are and the general terms and conditions under which our firm will conduct business. We will advise you to read it carefully and if you have any queries we will be happy to clarify them for you.  By clicking here  can access our most up to date Terms of Business.
Fees
How much will it cost to engage with Financial Innovations?
By dealing with Financial Innovations you get access to many providers, impartial advice and a personal service which saves you the time and hassle of finding the best deal yourself.
There are some instances where a fee may be payable, however in all cases fees are agreed in advance and the initial consultation is free.
Mortgages
Our fees for providing our services are as follows:
Residential Property Facilities:
Home Mortgage Application: For Mortgages of less than €175,000, we reserve the right to charge a €500 application fee.
Residential Investment Property Mortgage Application: 1% of the mortgage amount, subject to a minimum fee of €500 per mortgage.
Please note that lenders may charge specific fees in certain circumstances and if this applies, these fees are in addition to the above and will be specified in your Loan Offer.
Existing Mortgage Advice/ Re-mortgage / Switching: AT financial Innovations we do not charge fees for arranging a mortgage for you and we will get you exactly the same rates and cash back as going directly to the banks.
 Life, Pension, Investment Business Placed
We reserve the right to charge fees in addition to the commission income we receive from Product Producers. The fee can vary depending on the work involved. Where these instances arise the fee to be charged will be outlined to the client in advance of any service provided.
All fees are agreed in advance and are negotiable.
Where do I begin….. Evan Barrett answering the phone call to a scared single applicant for a mortgage almost a year ago now was one of the best lucky coincidences ever! From start to finish, Evan was there answering questions, guiding me through the entire process and being beyond helpful and supportive in one of the most stressful things ever. Getting the house that I now own was kinda mission impossible but it happened and it wouldn't have been possible without this man. I have recommended Evan to everyone that even mentions a word "mortgage" and I will keep doing so. I wish I could rate Financial Innovations with 10 stars! Thanks so much for everything Evan and the whole office for cheering for the house. I could never thank you enough or write a good enough review.